L21 Team
TRADUCTOR / TRANSLATOR - ARGENTINA
Lawyer. PhD student in Sociology and History at the New School for Social Research (New York). Specialized in international criminal law, constitutional law and human rights. Master's degree in International Studies and Sociology.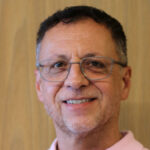 BRASIL - URUGUAY
Political scientist (Brazil-Uruguay). Professor at the Norte Fluminense State University-UENF (Brazil). PhD in Political Science from IUPERJ (currently IESP). Post-doctorate at the Inst. of Iberoamerica of the Univ. of Salamanca.
COORDINADOR / COORDINATOR - URUGUAY
Founder of Latinoamérica21. Journalist. Master in Journalism from the University of Barcelona and in Latin American Studies from the Complutense University of Madrid.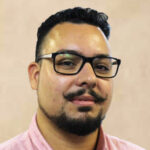 BRASIL - ITALIA
Specialist in public opinion, big data and electoral forecasting. Project Coordinator for Latin America of the company AtlasIntel. PhD student in Political Communication at the Pontifical Catholic University of Rio de Janeiro.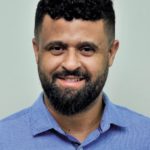 Marcus Oliveira
Coord. de Marketing - BRASIL
Marketing manager of Latinoamérica21. Journalist with specialization in strategic communication and digital marketing. Experience in content marketing, creation of advertising campaigns and events.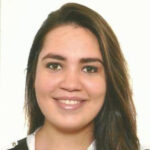 Maria Isabel Santos Lima
TRADUCTORA / TRANSLATOR - BRASIL
Master's student in Political Science at the Federal University of the State of Rio de Janeiro (UNIRIO). Graduated in International Relations at Fedeal Fluminense University (Rio de Janeiro).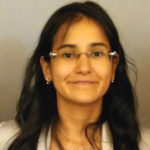 BRASIL - ECUADOR
Political scientist. Researcher at Federal University of the State of Rio de Janeiro (UNIRIO). PhD in Political Science, Complutense Univ. of Madrid. Focused on international migration, cooperation, development and human rights.
ESPAÑA
Political scientist. Professor at the University of Valencia and external lecturer at the Univ. of Frankfurt. Doctor in Rule of Law and Global Governance, Univ. of Salamanca. Specialized in political elites, representation, party systems and comparative politics.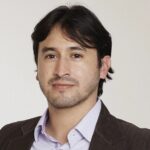 MÉXICO
Economist. Analyst of markets and sustainable investments at Dow Jones. Post-graduate degree in Economics and International Business from the Faculty of Economics of the Hochschule Schmalkalden (Germany).
VENEZUELA
Politial Scientist. Producer of the podcast of Latinoamérica21. Graduated from the Univ. Central de Venezuela and the Univ. Autónoma de Barcelona. Master in Latina American Studies of the University of Salamanca. Editor of Parlamundi Venezuela.
Our Newsletter
Receive monthly articles from Latinamérica21.