L21 Team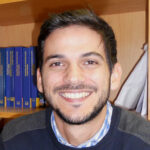 EDITOR
Economist (Colombia-Spain). Professor and PhD in Economics at the U. Autónoma de Barcelona. Master in Development of the CIDOB Foundation, Spain. Specialized in international economy, urban economy and economic development.
TRADUCTOR-TRANSLATOR
Lawyer (Argentina). PhD student in Sociology and History at the New School for Social Research, New York. Specialized in international criminal law, constitutional law and human rights. Master's degree in international studies and sociology.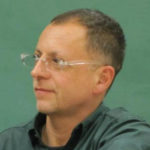 EDITOR
Political scientist (Brazil-Uruguay). Professor at the Norte Fluminense State University-UENF (Brazil). PhD in P.S. from the Instituto Universitário de Pesquisas do Rio de Janeiro-IUPERJ (currently IESP). Post-doctorate at the Instituto de Iberoamérica, U. de Salamanca.
COORDINADOR-COORDINATOR
Journalist (Uruguay). Founder of Latinoamérica21 and master in Journalism from the University of Barcelona and in Latin American Studies from the Complutense University of Madrid.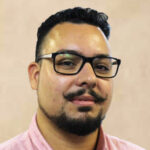 EDITOR
Degree in Communication (Brazil). Specialist in public opinion, big data and electoral forecasting. Project Coordinator for Latin America of the company AtlasIntel. PhD student in Political Communication at the Pontifical Catholic U. of Rio de Janeiro.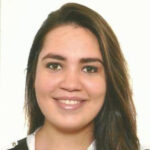 M. Isabel Santos Lima
TRADUCTORA-TRANSLATOR
Political scientist (Brazil). Studying for a master's degree at the Universidade Federal do Estado do Rio de Janeiro - UNIRIO. Graduated in International Relations from Universidade Federal Fluminense - UFF.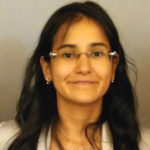 EDITORA
Political scientis (Brazil-Ecuador). Researcher at U. Federal do Estado do Rio de Janeiro (UNIRIO). PhD in Political Science, U. Complutense de Madrid. Focused on international migration, cooperation, development, human rights etc.
EDITORA
Political scientist (Spain). Professor at the University of Valencia and external lecturer at the U. of Frankfurt. Doctor in Rule of Law and Global Governance, U. of Salamanca. Specialized in political elites and representation, comparative politics and party systems.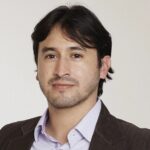 EDITOR
Economist (Mexico). Analyst of markets and sustainable investments at Dow Jones.Post-graduate degree in Economics and International Business from the Faculty of Economics of the Hochschule Schmalkalden, Germany.